Royal Canin Mature
Royal Canin Mature formula is a complete and balanced diet designed for older dogs. It is a highly palatable and digestible diet because sometimes older dogs have trouble breaking down their food.
Features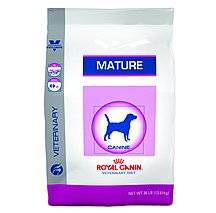 1. Highly Digestible
Because the food is easier to break down, it is easier for the dog's body to absorb the nutrients.
2. Moderate Phosphorus
There is only a moderate phosphors level to help promote kidney health.
3. Joint Support
Glucosamine and Chondroitin is added to help promote joint health.
4. Anti-Oxidative Stress
Vitamin E, vitamin C, and taurine are added to fight against oxidative stress.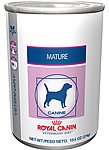 See Also:
Royal Canin Dog Food
Royal Canin Hepatic
Royal Canin 36