Science Diet Simple Essentials Treats
Science Diet has just come out with a brand new line of dog treats called Simple Essentials. Here is a review of the seven main category of treats in this product line.
1. Immunity Support
These treats are designed to provide essential fatty acids and antioxidants that help support your dog's immune system.









2. Light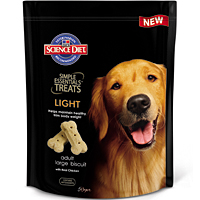 These Science Diet Simple Essentials Light treats are designed to help your dog maintain a lean and trim body weight. Low calorie dog treats, but still great tasting so you can reward your dog in a healthy way.









3. Mobility
These treats contain glucosamine and chondroitin sulfate to help support your dogs joints and give them great mobility.









4. Oral Care
Dog treats designed to help clean your dog's teeth and freshen their breath. The design of the treat helps to keep down plaque build up and to reduce tarter build up.









5. Skin & Coat Jerky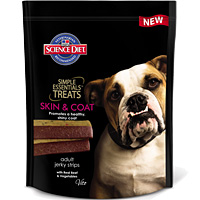 These jerky dog treats are very delicious and filled with essential oils to help keep your dog's skin and coat smooth and flake free.









6. Skin & Coat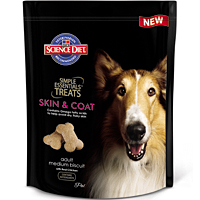 These dog treats contain fatty acids and other essential oils to keep your dog's skin healthy and their coats smooth and shiny.









7. Training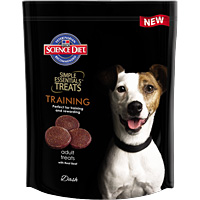 Science Diet Simple Essentials Training treats are designed to be very delicious so your dog has a great incentive to work hard and perform well for you.