Newman's Own Dog Food
Newman's Own Dog Food is a line of premium organic dog food. It is made with 95% USDA Certified Organic chicken and contains free range beef from Uruguay.
USDA Certified Organic
This validates that at least 95% of the ingredients are organic. Even the manufacturing facility is inspected to make sure it meets certain standards.
Dry Formulations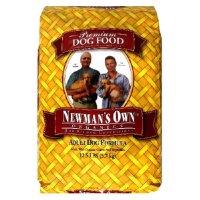 Adult Dog Dry Formula
Advanced Dog Dry Formula
Dog Beef
Dog Liver
Dog Beef and Liver
Dog Chicken
Dog Chicken and Brown Rice
Dog Turkey and Brown Rice
Dog/Puppy Turkey and Chicken
Dog Treats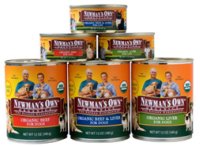 Cheese Dog Treats
Chicken Dog Treats
Peanut Butter Treats
Turkey and Sweet Potato
Chicken and Rice Training Treats
Chicken and Vegetable Training Treats
Salmon and Sweet Potato