Kroger Dog Food Recall
by Dr. Chris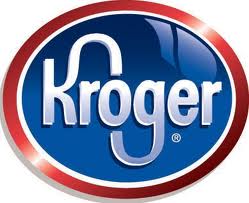 January 1, 2011 A Kroger dog food recall was announced last month after a cocker spaniel died, and the liver showed lesions consistent with aflatoxin poisoning. The Kroger dog food recall involves 19 states.


Laboratory tests of the dog food showed very high levels of Aflatoxin. This is a toxin that is sometimes found in food and it is very toxic to animals and humans.
The bags involved have expiration dates of October 23, 24, 2011 and involve the following varieties:
Old Yeller Chunks Dog Food
Kroger Value Chunk Dog Food
Kroger Value Cat Food
Pet Pride Cat Food
Pet Pride Kitten Formula Food
All the bags involved in the
Kroger dog food recall
were filled at a plant in Tennessee. States involved in the recall include: Kentucky, Kansas, Indiana, Illinois, Georgia, Arkansas, Alabama, North Carolina, Nebraska, Missouri, Mississippi, Michigan, Louisiana, West Virginia, Virginia, Texas, Tennessee, South Carolina, and Ohio.
Kroger urges you to take your pet to the veterinarian if you see them acting lethargic or not eating.
Aflatoxin is a toxin produced by a fungus called Aspergillus. This fungus often grows on corn and other grains. It only produces the toxin under certain environmental conditions. Aflatoxitn primarily affects the liver and is highly poisonous.
For more information go to the FDA website here:
Kroger Dog Food Recall
.
See more:
Dog Food Recalls
To read more blog posts go here:
Top Dog Foods Blog
To sign up for my newsletter go here:
Veterinary Newsletter