Grain Mites in Dog Food?
by Dr. Chris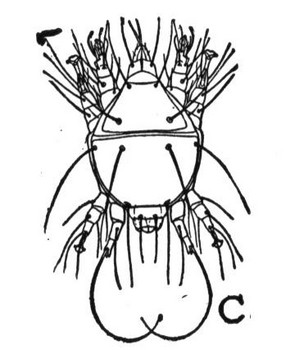 One family's home was recently invaded by grain mites that were brought in on dog food. The Froehlich family has been trying to rid their house of thousands of grain mites. The invasion happened after they brought home a jumbo bag of Purina Beneful.


They first thought that the mites were merely just dust, but then they found them on the walls, food containers, and the cabinets kept near the dog food bag. (Note: grain mites are different from
ear mites in dogs
)
Purina told KOMO news that grain mites are found in many food products that are made with cereal, flour, or grain.
They also said that the contamination could have happened anywhere during the transport, storage, or manufacturing process.
They insist that the contamination did not occur while the bag was under their control, but once they leave the facility who knows what happens to them.
Purina Beneful is a combination of moist and dry food, which is ideal for dog food mites. Purina also makes
Purina One Dog Food
.
Both of the Froehlich's dogs became sick after eating the food, but both are reportedly doing fine now.
Purina has said that they will reimburse the family for the dog food. It is recommended that you store dog food in plastic, glass, or metal containers with tight lids. Or use a
dog food dispenser
.
To read more blog posts go here:
Top Dog Foods Blog
To sign up for my newsletter go here:
Veterinary Newsletter