CP-1000 Contact Pet Com Dog Tracking System
by DrChrisPetCare.com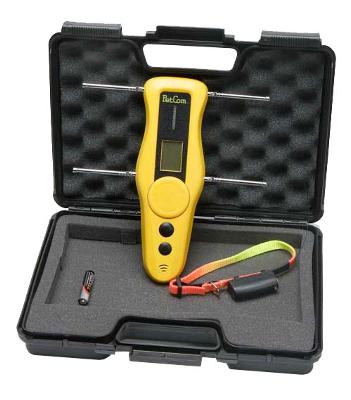 The CP-1000 Contact Pet Com dog tracking system allows you to track a dog up to 3 miles away! This system operates on 434-435 MHz so you get an accurate and clear signal. Also you will get much less interference. The receiver is compact and lightweight. It can fit in a pocket easily. Battery operation time of up to 15 hours.


Catalog ID: CP-1000
Features
Get immediate feedback about the location of your dog with the signal indicator that is easy to view. The CP-1000 Contact Pet Com Dog Tracking System comes with the lightest collar possible. It weighs just 1oz. It uses one AAA battery for a use time of 225 hours.
Description
This kit comes with a carrying case, 1 collar transmitter, 1 hand held receiver, batteries included.
With this system you can quickly locate your lost pet instead of spending hours trying to track them down.
Order This Item Through DrChrisPetCare.com and Save!

Click Here: CP-1000 Contact Pet Com Dog Tracking System
Other Recommended Products:
Therapeutic Dog Beds
Heated Dog Beds
Dog DNA Test
Return to DrChrisPetCare Products.