Thank You for Subscribing to Receive the Dog Food Secrets 6 Part Mini Course + Newsletter Series
You'll receive your first email from us in the next 5 minutes. Check your inbox for a verification email. We employ a strict double opt-in policy which means that you need to confirm your email address before you'll receive your 6 part mini course.
Important!
A verification email has been sent to your inbox. Please open it now and follow the instructions. Your FREE account will then be activated.

Be sure to add aweber.com and topdogfoods.org and drchris@topdogfoods.org to your buddy lists so your spam filters do not block us.

(if you have any trouble read below)







"Why all the hassle with this verification process?"
Good question.
In today's Internet world, sites such as ours must operate under a "confirmed opt-in" policy. That means that before we can enter you into our system, we have to verify that you are the rightful owner of your email address.
It's a pain, but it's a good way to prevent abuse.
"What if I don't get the verification email?"
Please check your bulk or spam folder as it's possible that our email to you was sent there by mistake.
If this happens, be sure to mark our email as "not spam," add us to your buddy list, or follow whatever protocol your email provider has for "whitelisting" any particular senders.
"I checked all that and still nothing!"
You should check with your ISP to find out why you're not receiving our messages.
Meanwhile, you can sign up for a free email account with Yahoo at http://mail.yahoo.com
Mail from us will either show up in your inbox, or clearly in your "bulk folder" at which point you can clearly mark us as "not spam."


Also the following product has received great reviews from huge number of Dog Food Secrets subscribers, I recommend that you check it out: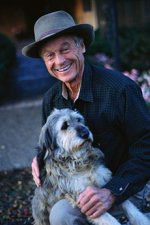 Want to learn how to reduce your dog food costs by possibly up to 50%?

Want your dogs to grow Faster and Stronger?
If your answer to either of the above questions is YES, then I strongly recommend that you check out John Miller's 245 Homemade Dog Food Recipes.
John Miller, professional dog-fancier, reveals his Secrets Recipes (strictly here only and nowhere else) and why he refused to sell them to Multinational Companies (copies have been sent to major veterinary schools)
This huge collection of easy and healthy dog recipes includes healthy dog food recipes for young and old dogs, natural recipes to keep fleas away, gourmet biscuit recipes, and dozens of recipes that are delicious, economical, and healthy. Click here to go check it out now!
All the best!
Dr. Chris
TopDogFoods.org